To create a room you go to Products and click Add Product.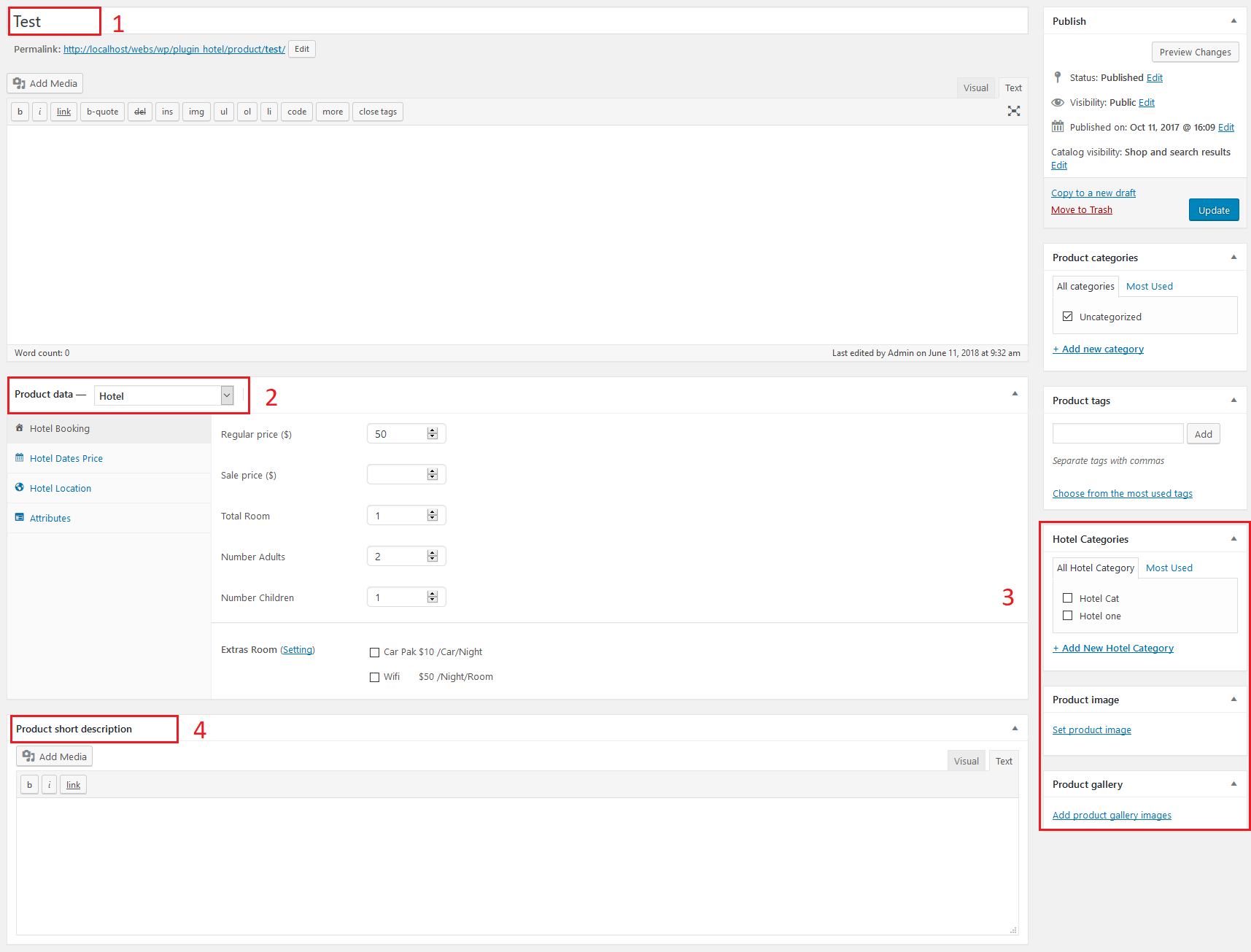 – In tab Hotel Booking you can config Regular price, Sale price, Total Room, Number Adults (Capacity), Number Children (Capacity) and select options extra room.

– In tab Hotel Dates Price you can:
Config Dates you want disable (customer can not book room on those dates).
Config customer can book room after some days with date current
Set Price for range days by schedule.